SlimPYX frames are perfectly suited for children:

 
Safe: No risk of cutting themselves, unlike with glass
No holes
No stains
Easy and unlimited creative possibilities
No tools
Quick to install
No noise
Your home won't be dirty
No need for parents to install the frame
In short, it's the ideal frame to decorate a kid's bedroom.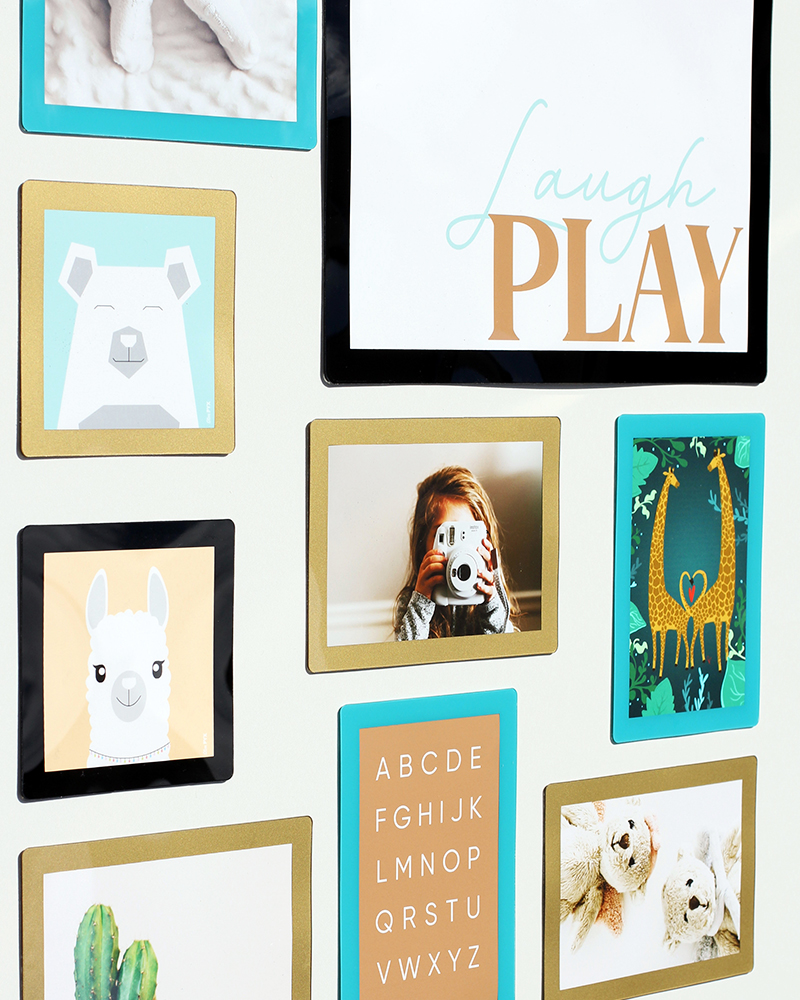 Fun Printables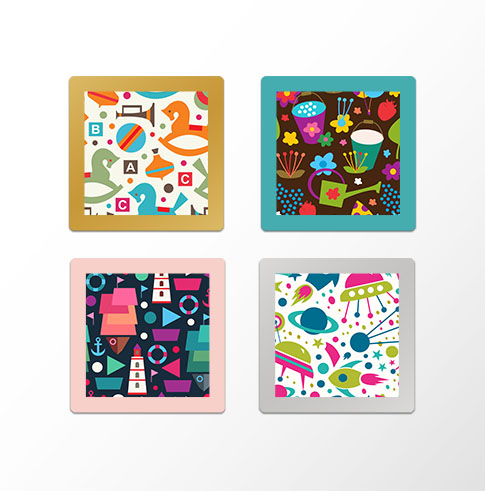 SlimPYX frames size 4x4" with fun printables. Colors Gold, Turquoise, Candy Rose, Silver. 
DIY Birthday Card

DIY birthday card with collage framed in a SlimPYX size 4x6". Color Pale Grey.
Studio photos with backgrounds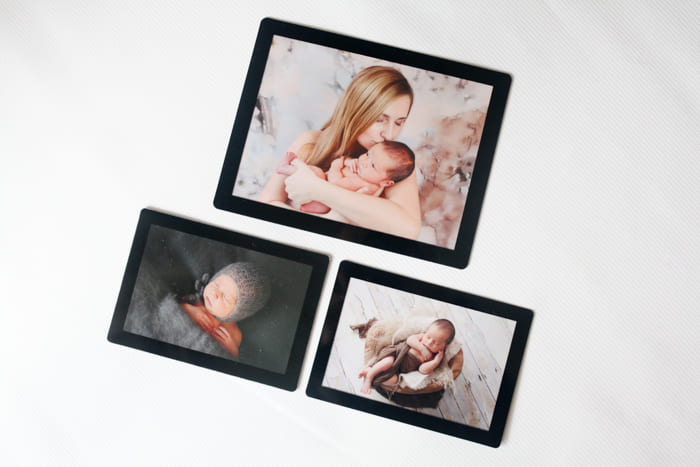 SlimPYX frames size 4x6" and 6x8". Color Black. Studio photos with backgrounds.
Customize your frame as you wish with SlimPYX Double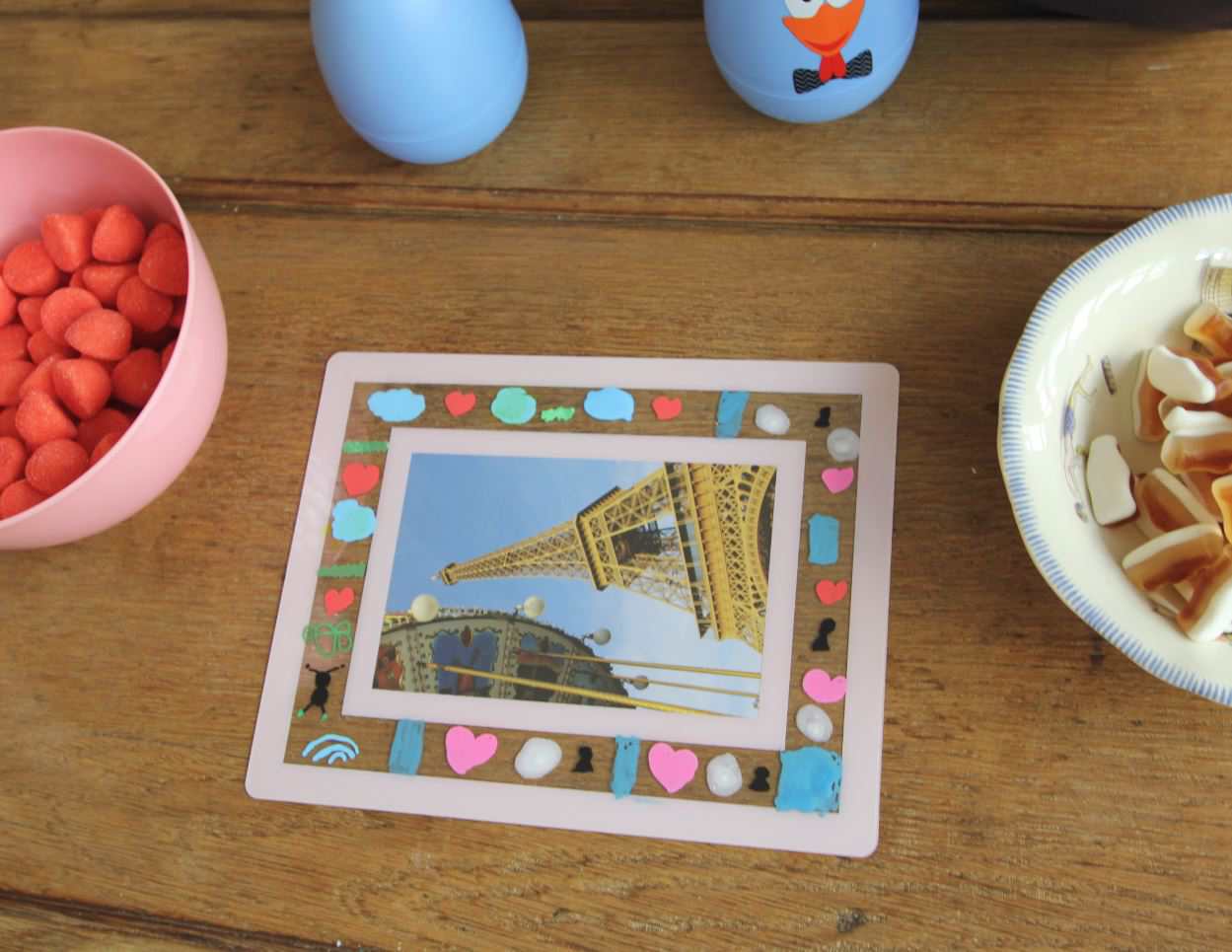 SlimPYX double frame size 4x6" decorated by a child (with POSCA pens). Color Candy Rose. 
Pastel colors for welcoming a new baby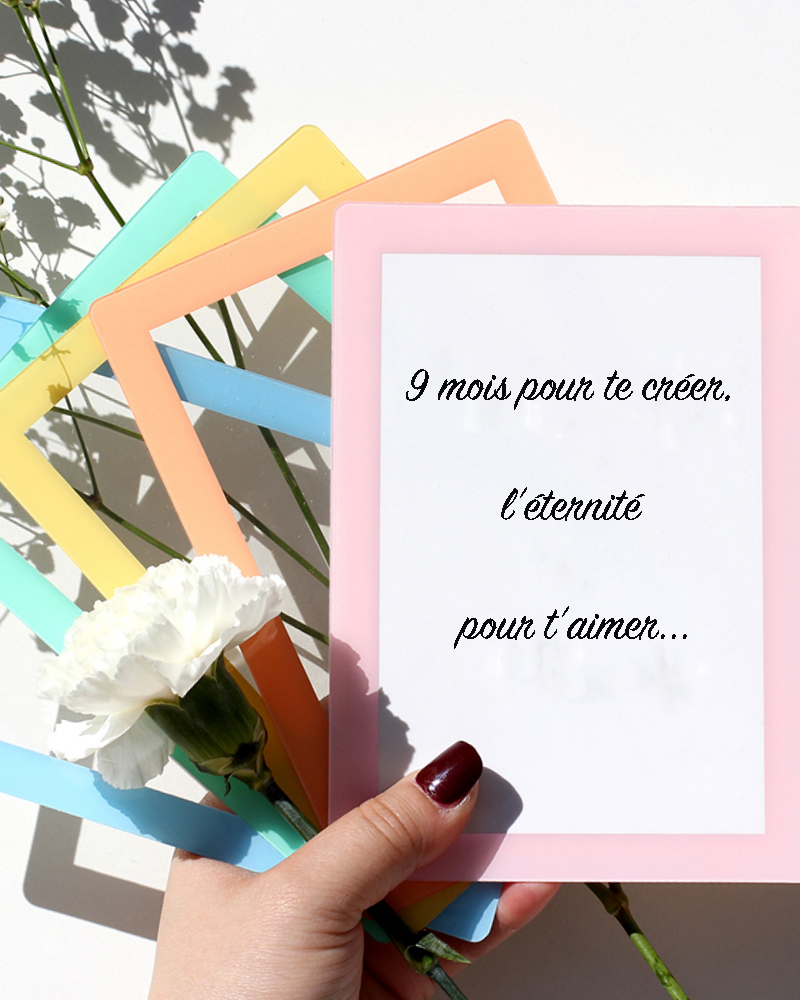 SlimPYX frames size 4x6". Colors: Light Blue, Park Green, Pale Yellow, Coral, Candy Rose.