WHERE CAN I PUT MY SlimPYX? 
Thanks to SlimPYX double-sided adhesive dots, you can easily display your pictures, documents, drawings or photos on many surfaces.
SlimPYX frames can be fixed on the following surfaces:
- Smooth surfaces: painted walls, fine screened fiberglass, smooth unwaxed concrete, unwaxed wood, window panes, glass, metal, plastics...
- Clean surfaces: dry, solid, dust-free, grease-free.
- Rough, uneven or rounded surfaces reduce the efficiency of the adhesive glue dots. In that case you may add more glue dots to ensure that your frame stays firmly on the wall.
- Before sticking your SlimPYX you can clean your walls with a watered down washing-up liquid.
- Use a soft cloth to clean your frames.
We recommend you not to use the adhesive glue dots to stick documents on a fragile surface (such as tadelakt, waxed plaster, wallpaper, etc...) and to try removing the glue dots on a non-visible spot beforehand.
Pay attention to the user instructions manual when you install and remove your SlimPYX. Link to User Instructions and video: user instructions.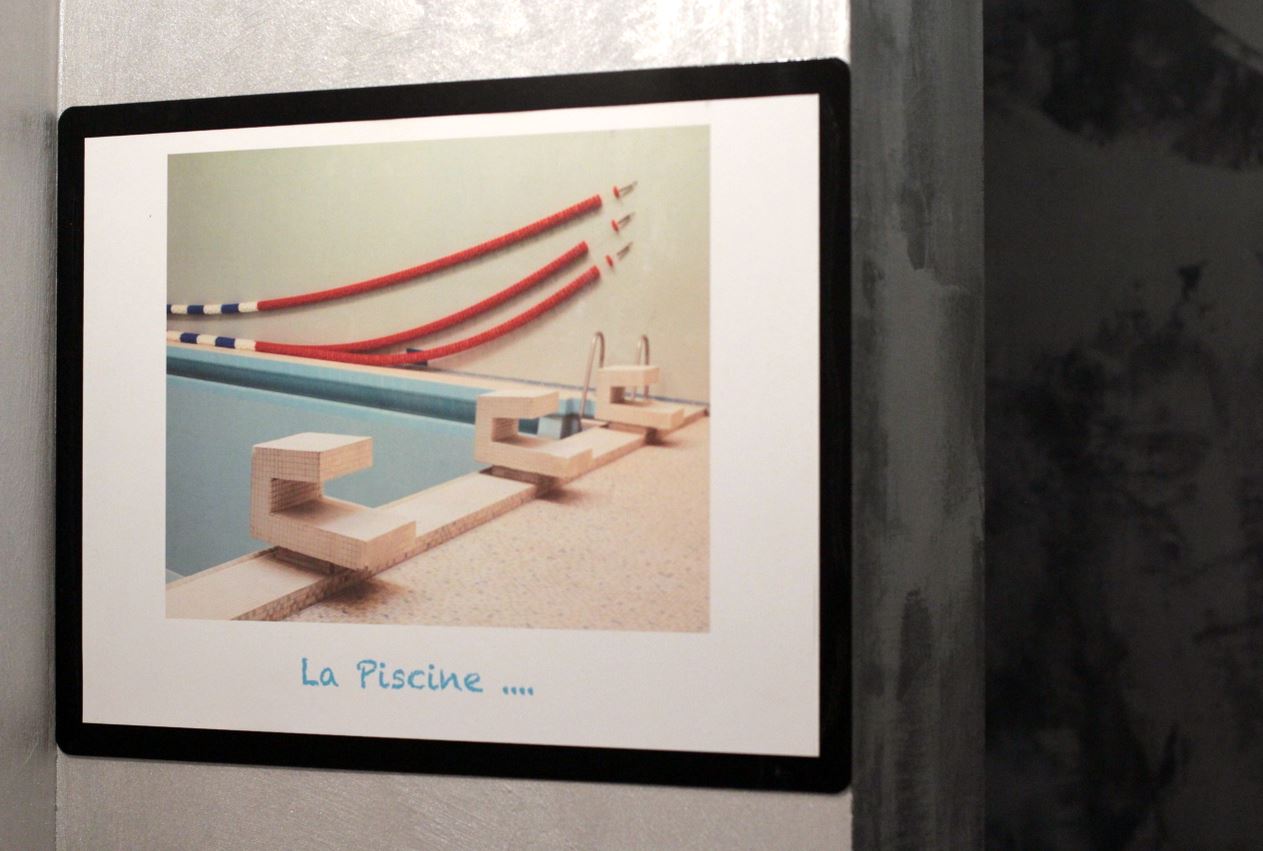 In the bathroom: SlimPYX size 12"x15,5" (30x40 cm, A3). Link to product here.
Pictures in the frames above by Isabelle Besson. 
SlimPYX frames can adhere to most wall paintings as long as they have a good grip.
SlimPYX frames can be put up in damp places. The adhesive glue dots are resistant to humidity and to large temperature variations.
SlimPYX frames can therefore be used in bathrooms and on radiators.
SlimPYX frames are also fit for tilted or rounded surfaces and are great for vaulted ceilings.