A photo frame that was twice awarded at the Lépine Contest, that is long lasting and easy to fix . No holes, no stains, no tools or nails.
COVID-19. Following the closure of our logistics center which ensures the preparation and shipment of your parcels, we have put our company on hold and are temporarily no longer able to deliver your orders. You can still place orders with us which are going to be delivered as soon as we are going to be able to open our business again.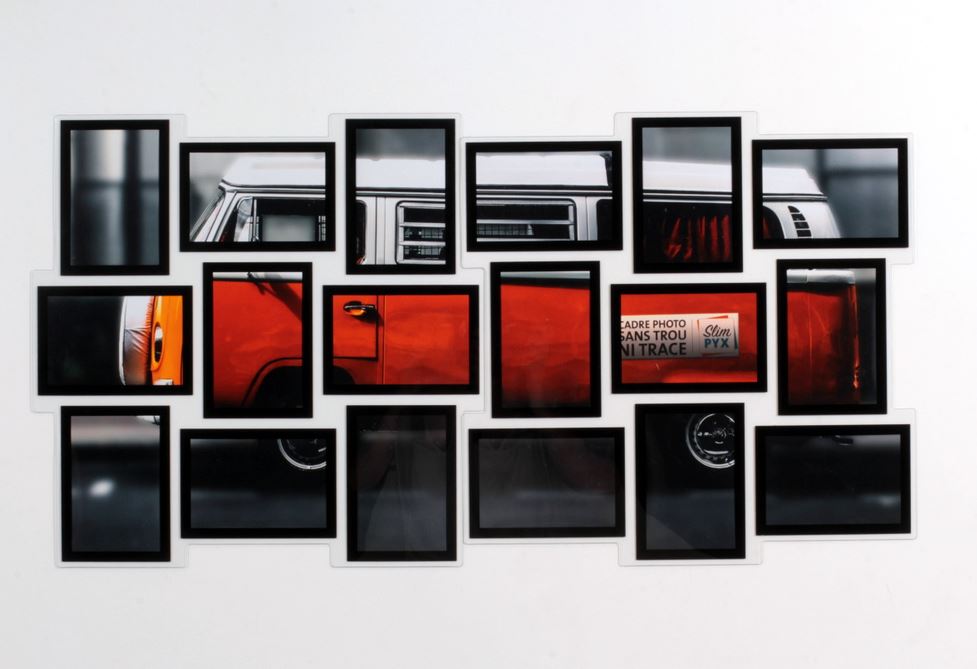 Pele mele / collage picture frame for 18 photos size 4x6 inches. 
Split your pictures to create original wall displays with pele mele frames thanks to our online tool HERE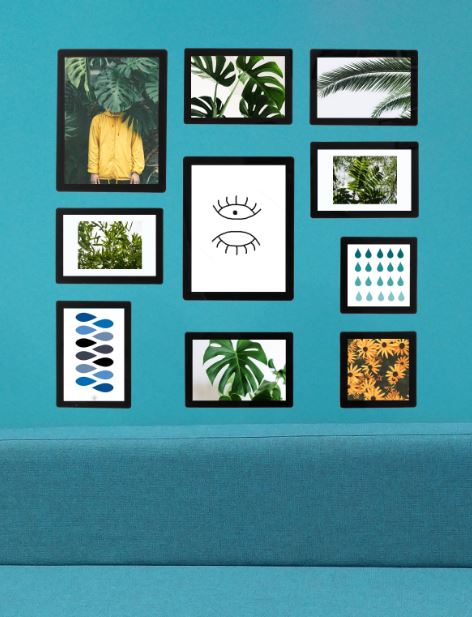 Frames size 4x4'', 4x6'' and 6x8"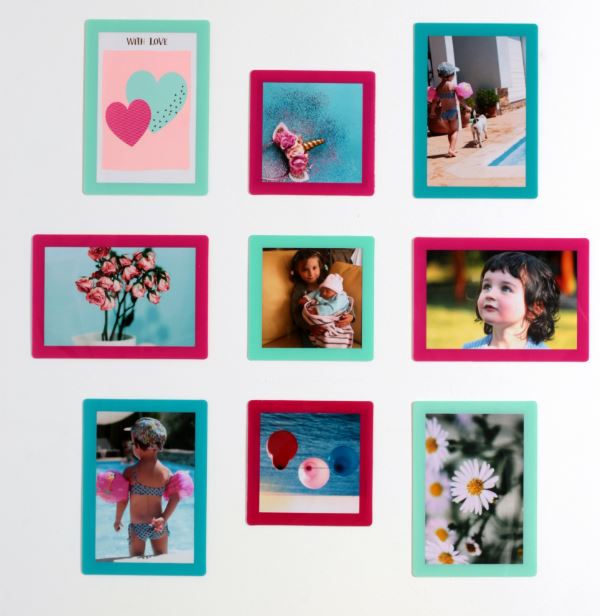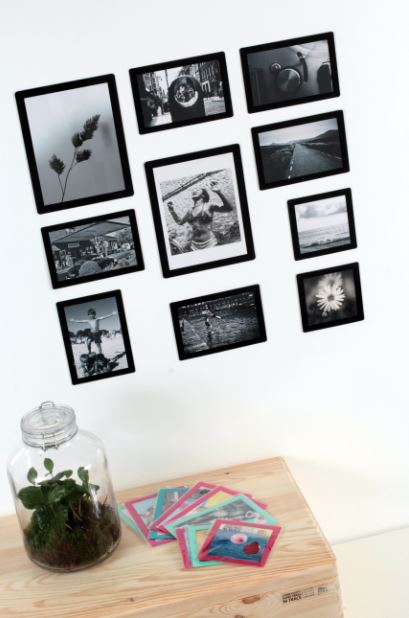 Frames size 4x4" and 4x6" / Frames size 4x4'', 4x6'' and 6x8"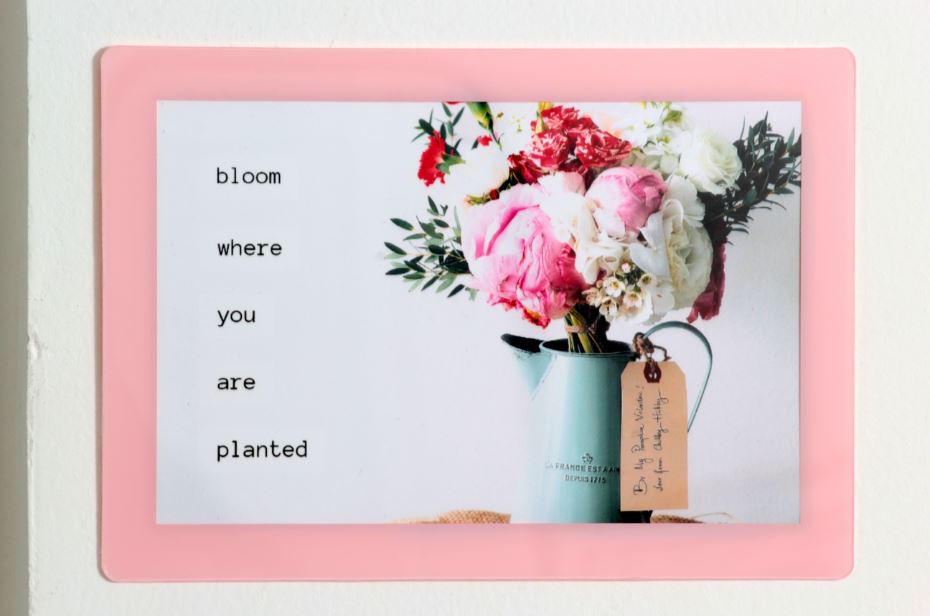 Simple frame size 4x6"
Link to buy SlimPYX Simple Frames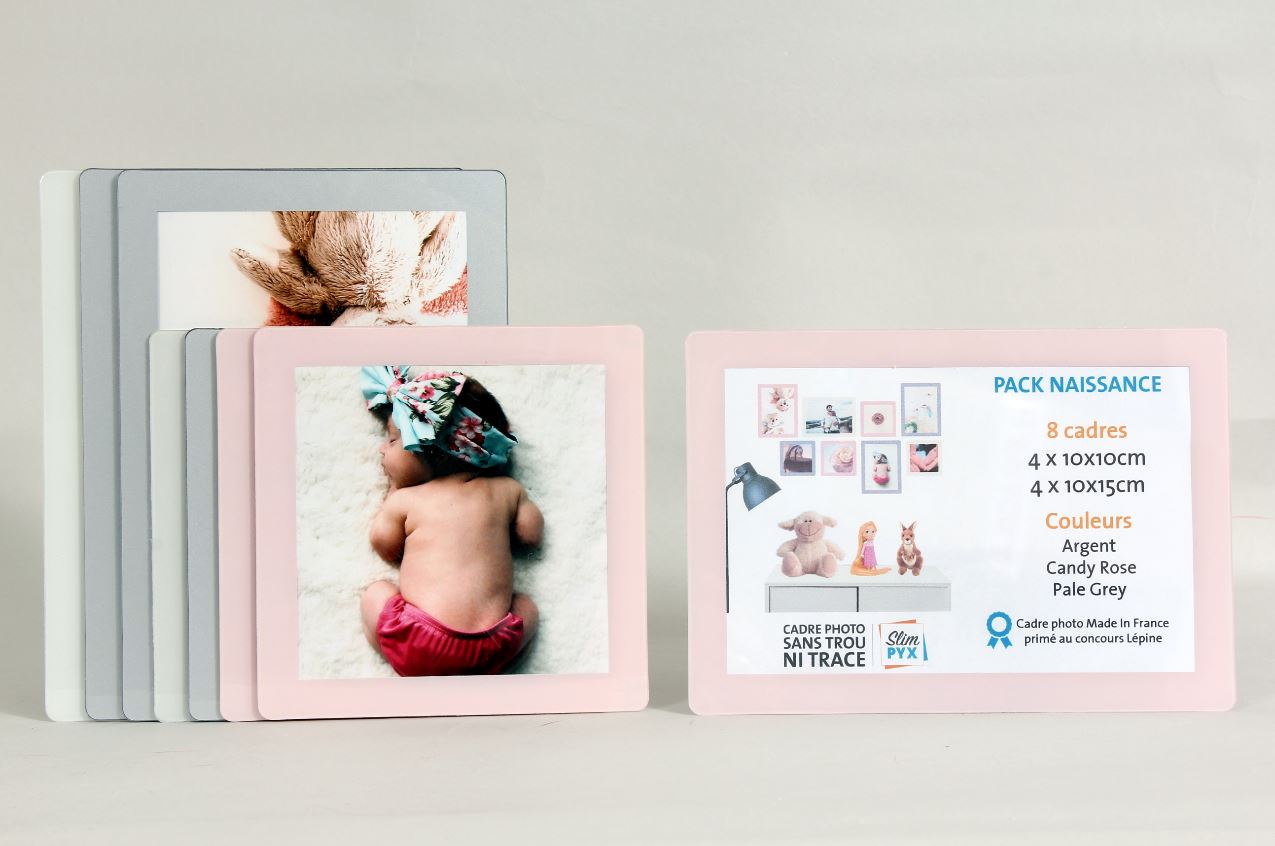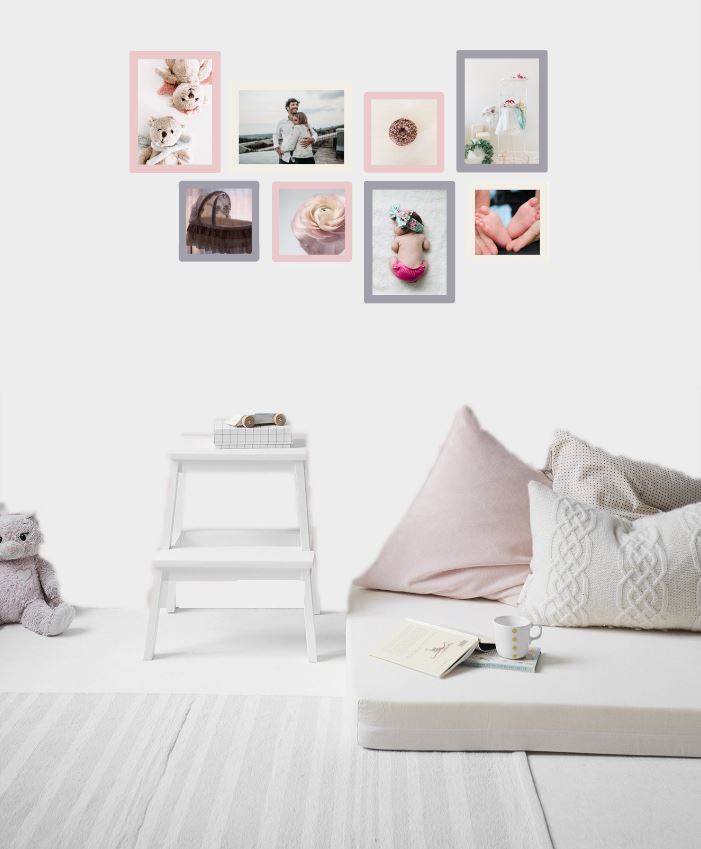 Say it with photo frames... Link to the buy SlimPyx Packs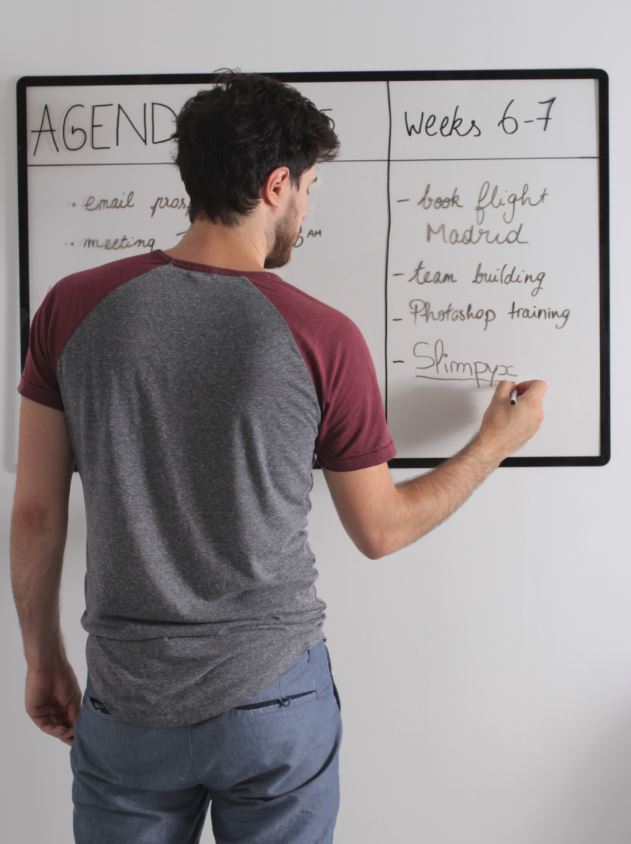 Poster frame size 50x70 cm