Collage Pêle-Mêle frame - Square - 9 pictures
COLLAGE PHOTO FRAME
PÊLE-MÊLE
Pêle-Mêle frame 9 pictures
Module : Square
In this pack : 1 Pêle-Mêle frame for 9 pictures with adhesive dots and manual
1 Pêle-Mêle frame = 1 module for 9 photos size 4"x6" inches / 10 x 15 cm
Available in various colors
DAMAGE-FREE FRAME, NO HOLES NO STAINS 
Easy to install, create and fix without tools thanks to the adhesive glue dots provided !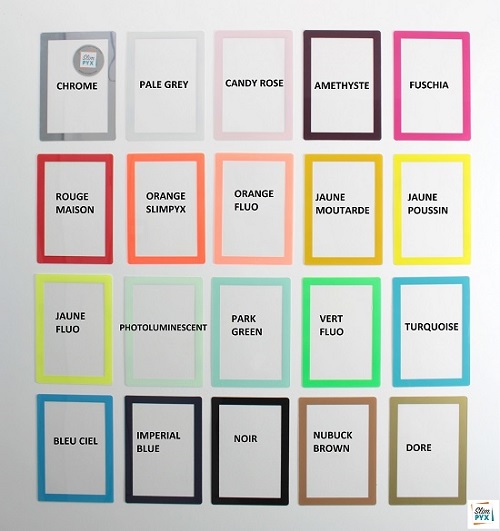 Photo size

4"x6" inches

External frame size

487 x 487 mm

- Free delivery in France (métropolitaine) for 50 EUR orders and over.

Thin !

The materials were initially created and used by astronauts for their lightweight and durability

Solid !

They are unbreakable, and can be re-used indefinitely.

Elegant !

Perfectly transparent materials which are also UV resistant thereby protecting your photos or drawings.

Strong and performant fixation !

An adhesive created after indepth research carried out by the best engineers for perfect adhesion leaving the walls free of any traces or holes.
SlimPYX is the ideal frame to create personalized wall displays :
Specific cutting of SlimPYX Pêle-Mêle frames makes them fit together.
Not only can you create decorative panels with your favourite pictures but you also have infinite pattern possibilities. 
2 modules Pêle-Mêle 9 photos put together. Coulour chrome. 
WHERE CAN I FIX MY SlimPYX ?
Thanks to SlimPYX double-sided glue-dots, the frames can be fixed on all kind of surfaces : painted walls, unwaxed furniture, glass, tiling, metal, plastics...
- Surfaces must be quite clean, dry, grease-free, solid and hard.
- Before setting your frame up, please clean walls with a simple washing up liquid.
- Bumpy, rough surfaces reduce the glue-dots' efficiency.
In some cases, adding more glue dots may be necessary.
Pay great attention to delicate surfaces such as fragile wall paper, and test before hand, unsticking glue-dots in an invisible place
For cleaning, please use a soft cloth.
INSTRUCTIONS FOR SlimPYX PELE-MELE : COLLAGE PICTURE
FRAMES
For a demonstration, you can also check our video under the Instructions for Use section (link here)
HOW TO FIX YOUR FRAME :
1) Center your pictures inside out on the module and stick 4 glue-dots per picture. Just like on the photo below, stick the adhesive dots half onto the frame and half onto the picture approximately 1cm away from the corners, this will allow you to remove your frame more easily.
The same glue-dots will hold together the picture and the frame and then the frame on any clean and smooth surface.
2) Pull the tabs(a) to uncover the glue dots(b)

3) Stick the frame on the wall. Press firmly, that's it !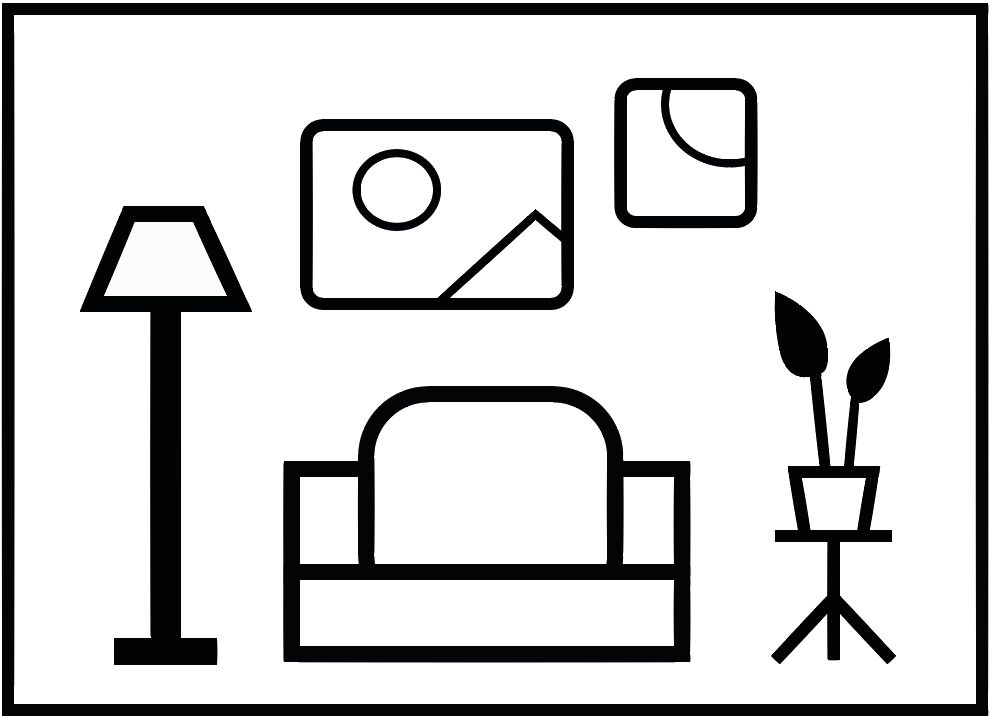 HOW TO REMOVE YOUR FRAME :
1) Delicately unstick the frame from the wall by very slowly pulling one side at a time without tearing the adhesive which will stretch gently. On most surfaces the photo (or picture) will stay on the wall.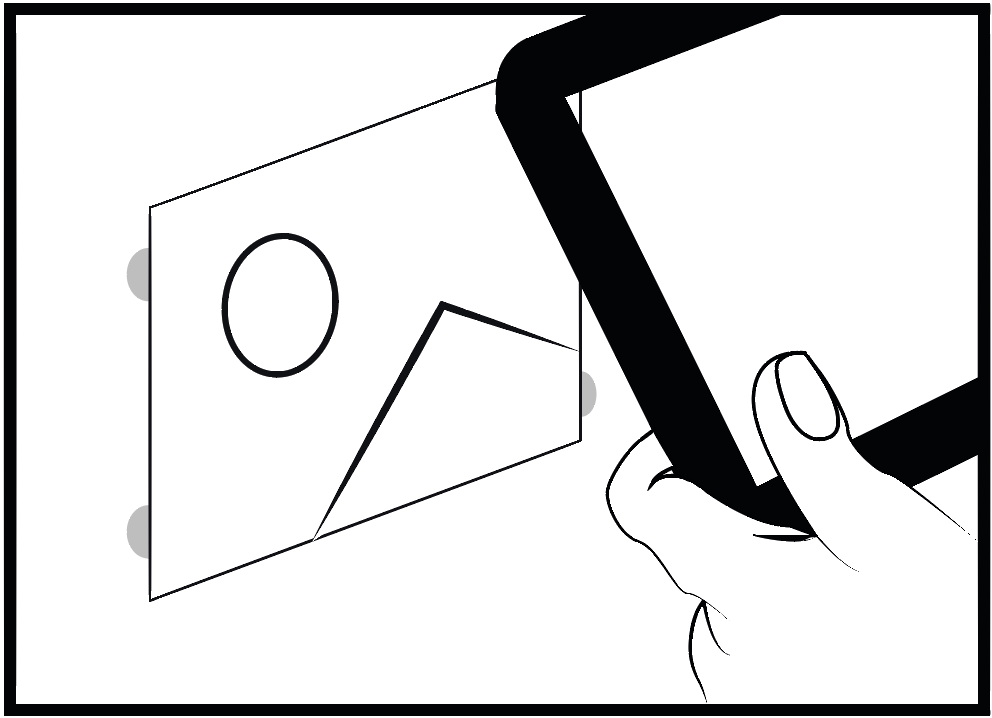 2) Next pull the adhesive very slowly without tearing it. It will elongate as it comes off the photo and off the wall without damaging either of them. Dots come off cleanly, leaving walls free from greasy stains or sticky residue.
Beware of tearing the adhesive dots with your nails. If the adhesive breaks, please refer to the questions below or visit our FAQ section (link here)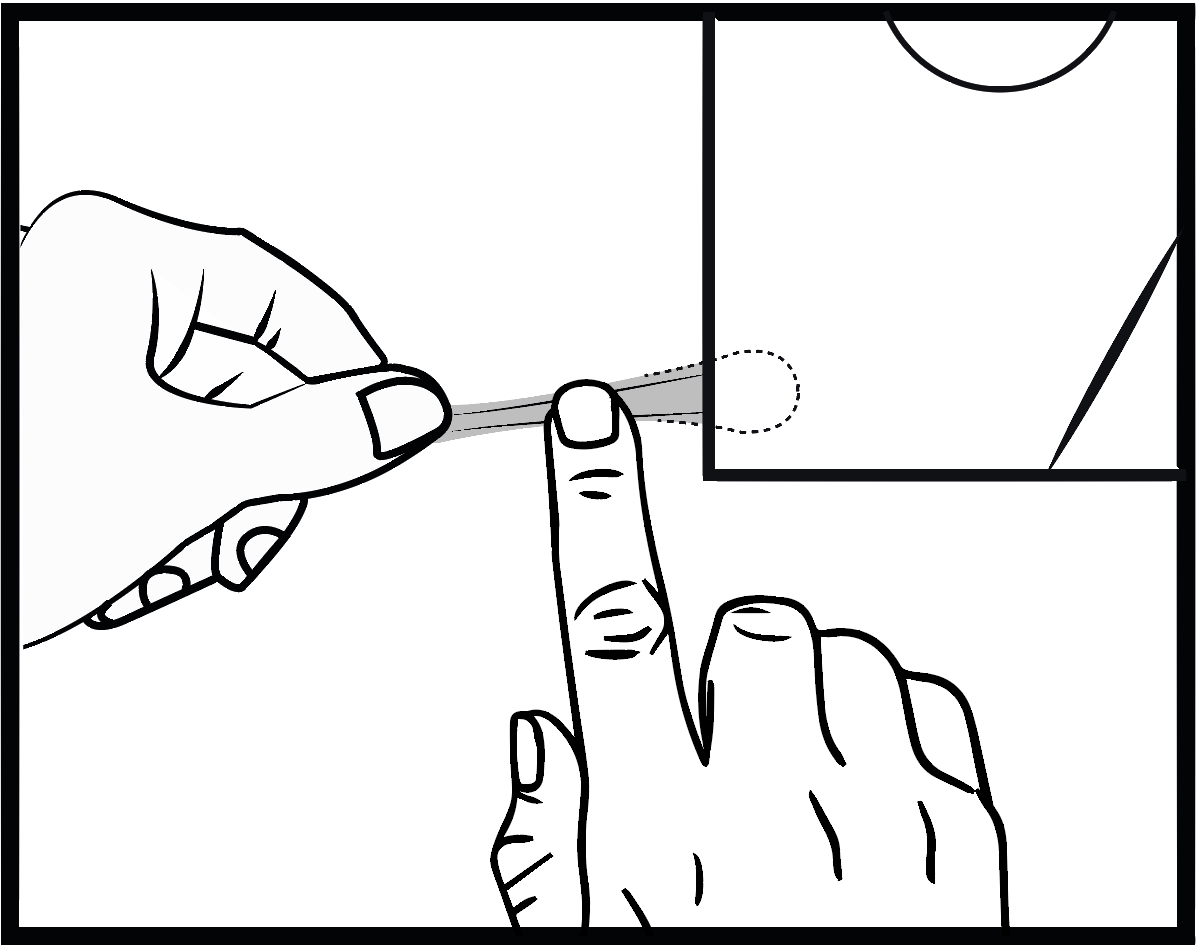 No customer comments for the moment.